Streamline your compliance with CyberComply
Our end-to-end solution simplifies and
automates regulatory compliance, empowering
your organisation on its journey towards
ISO 27001 and GDPR compliance.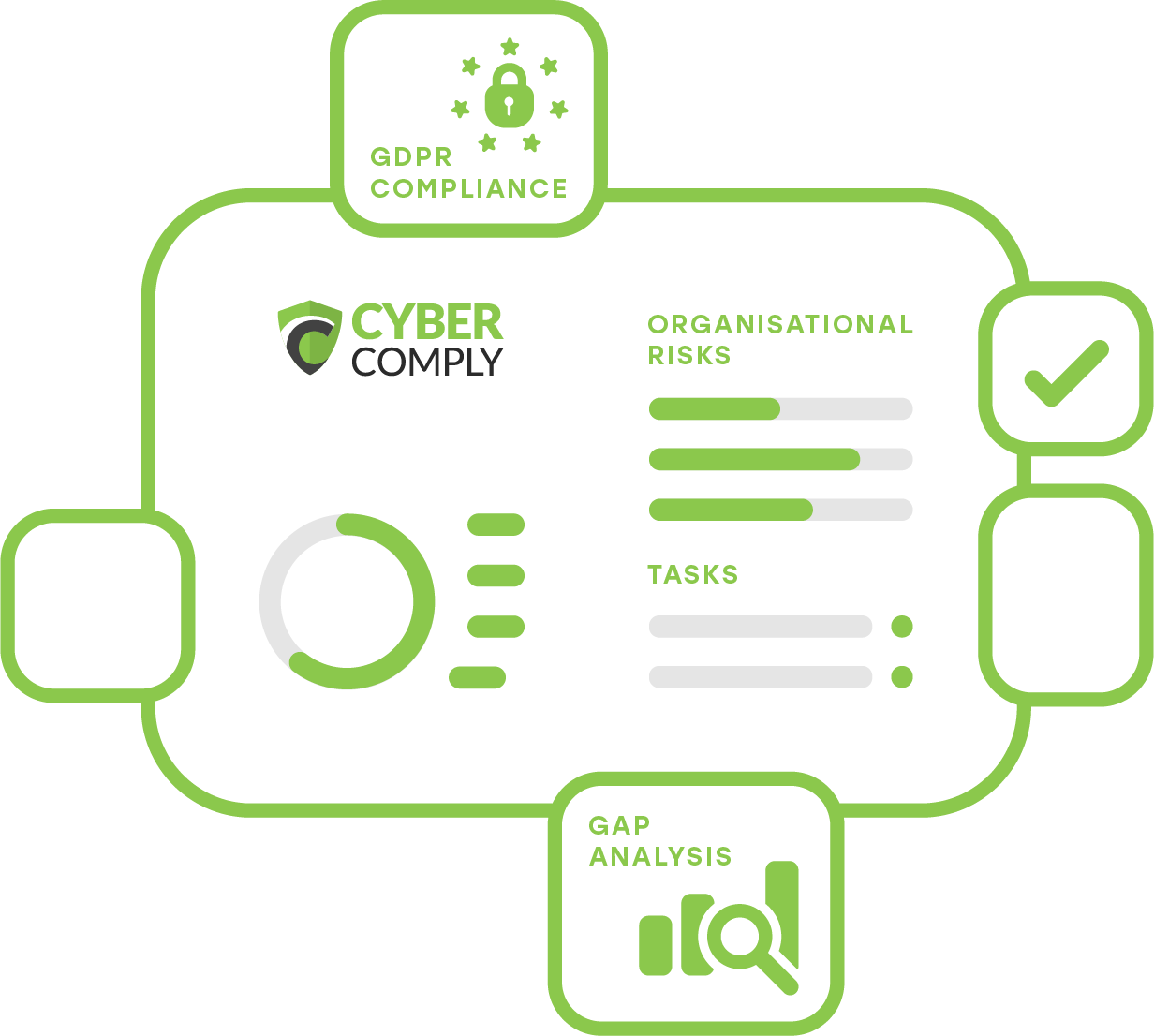 ---

Manage all your cyber security and data privacy obligations

Accelerate certification and supercharge project effectiveness

Get immediate visibility of critical data and key performance indicators

Stay ahead of regulatory changes with our scalable compliance solution

Reduce errors and improve completeness of risk management processes

Identify and treat data security risks before they become critical concerns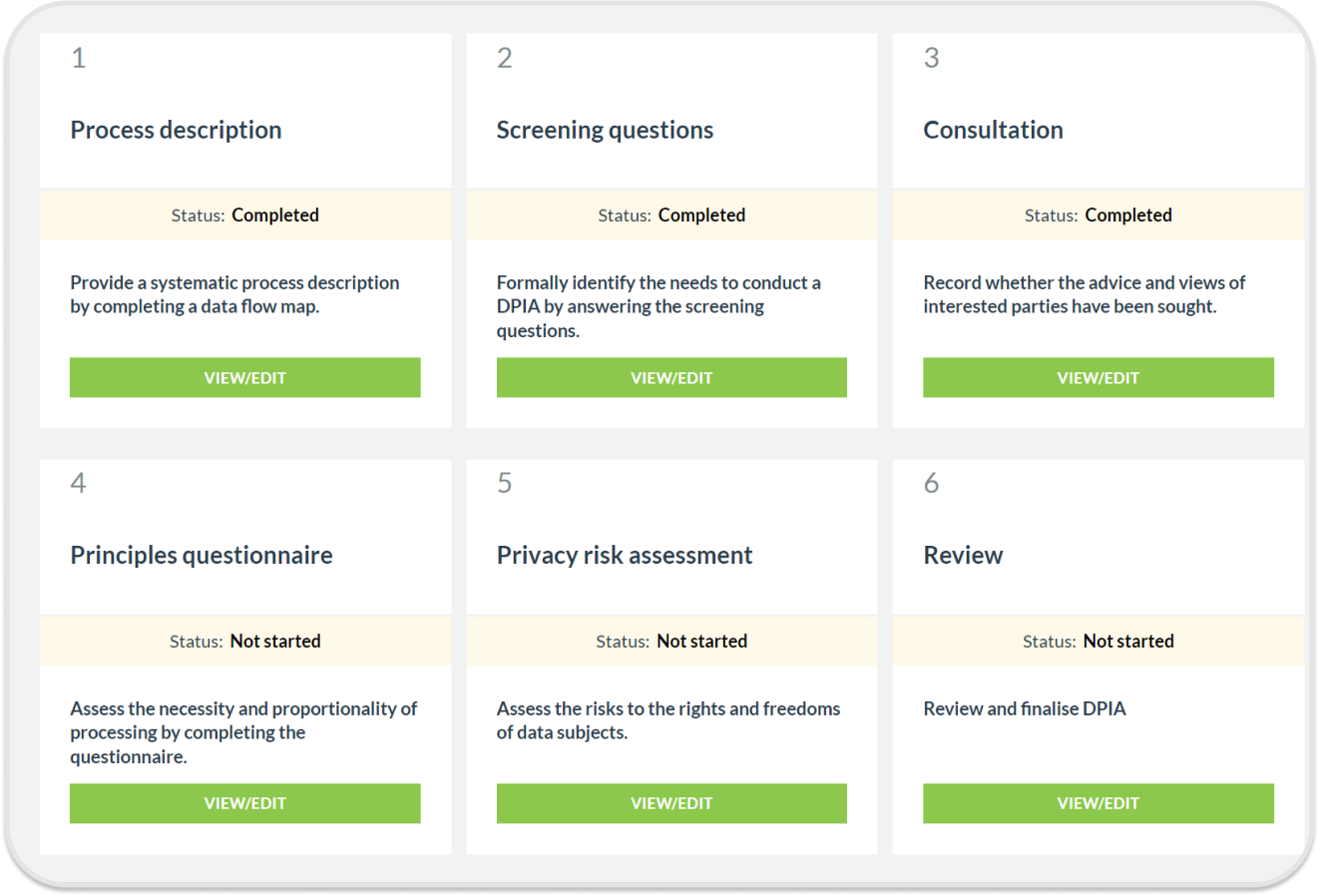 ---

No payment details
required for your 30-day trial

Available on a monthly
or annual subscription

Includes on-demand
and unlimited support
---
---
Ready to start your
30-day trial?
Sign up now and let CyberComply do all the
heavy lifting. Our built-in tools and
databases are all you need to get started
on your cyber compliance journey.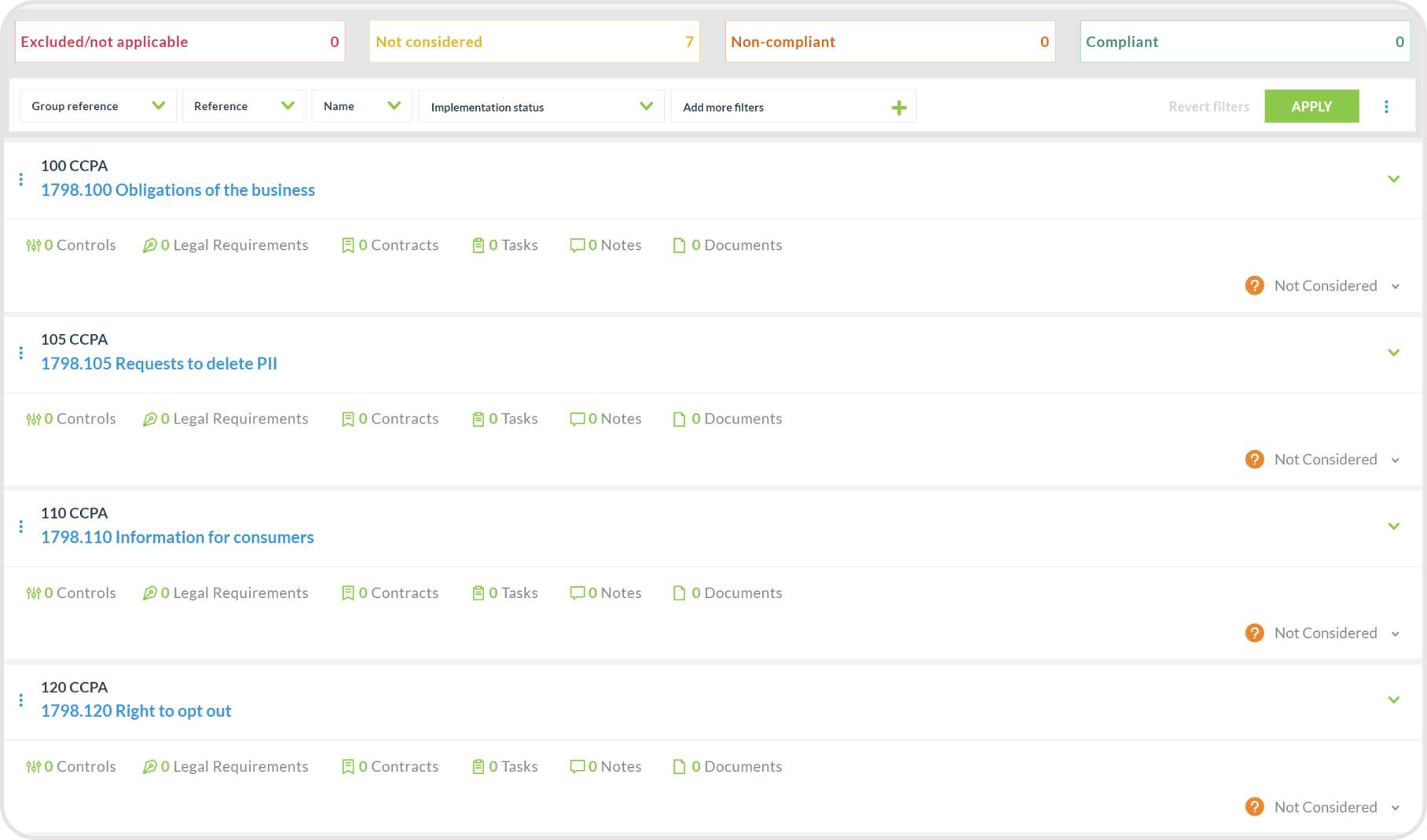 ---