vsRisk Cloud + Compliance Manager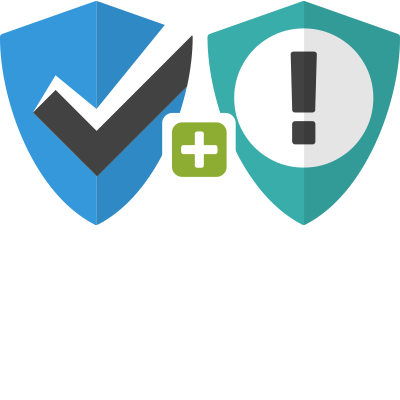 Product Description
The vsRisk Cloud and Compliance Manager bundle gives organisations access to both tools. This allows users to apply multiple control sets to their risk assessment process that include ISO/IEC 27001:2013, PCI DSS v3.2 and NIST SP 800-53, as well as manage their compliance status in one place.
vsRisk Cloud summary
Who is the tool for?
Organisations of all sizes that need to conduct an information security risk assessment, which is typically conducted by IT managers, IT risk managers, security analysts, CIO/CISOs or heads/directors of IT.
What does the tool do?
Fully aligned with ISO 27001 vsRisk Cloud is an online tool for conducting an information security risk assessment. With its built-in wizard, you are guided through the step-by-step process of conducting an information security risk assessment.
Users can set their risk acceptance criteria for an assessment and adjust the scales used to measure the likelihood and impact of individual risks. Once they have configured their settings, users will be guided through the risk assessment process by the risk assessment wizard. They will identify risks by selecting assets, threats and vulnerabilities, and record how they will respond to each risk, applying controls as necessary to reduce the risk to an acceptable level. vsRisk Cloud can generate the SoA (Statement of Applicability) and a risk treatment plan.
Benefits:
Save 80% of your time and significantly cut the consultancy costs that are typically associated with tackling a risk assessment;

vsRisk Cloud brings the key benefits of an online tool, allowing users to work from anywhere, provided they have an Internet connection and a compatible browser;

Up to five users can access the tool, allowing multiple inputs from across your organisation.
Format:
Cloud-based application, licensed for up to five users and accessible via any compatible browser.
Compliance Manager Summary
Who is the tool for?
Compliance Manager is a comprehensive tool for managing information security and data protection requirements.
It is designed to help users keep track of their compliance with applicable laws and regulations, which is essential for organisations implementing an ISO 27001-compliant information security management system (ISMS) or complying with the General Data Protection Regulation (GDPR).
Why is it needed?
Compliance Manager saves users time and money by providing them with a curated list of information security clauses from UK law and a collection of curated GDPR articles that require data controllers and processors to take action in order to achieve compliance. All content is accompanied by implementation guidance.
Every clause and article included in Compliance Manager comes with a list of suggested controls from Annex A of ISO 27001 that can be used to comply with its particular requirements. It also helps you provide auditors with a concise overview of your organisation's compliance status against each piece of relevant legislation.
How does it work?
The software is available online on a subscription basis. All customers need is an Internet connection and a compatible browser: Internet Explorer 9+ or the latest version of Chrome or Firefox.

The annual licence for Compliance Manager covers five users.

Compliance Manager can be purchased in a bundle with the Data Flow Mapping Tool.
Benefits:
The benefits of accessing Compliance Manager on CyberComply:
Users can get started right away without having to install software.

Users with Internet access can work from anywhere on any device.

Users get instant access to the latest content and tools.
Format:
Cloud-based application, licensed for up to five users and accessible via any compatible browser.
Customer Reviews