NOW UPDATED TO REFLECT UK GDPR
REQUIREMENTS
Sit back
CyberComply does all the heavy lifting – built-in tools, prompts and databases mean you can get started without any expert knowledge.
Meet your compliance objectives fast with five fully integrated compliance modules and a global asset register.
Intuitive, easy-to-use tools help you perform risk assessments, conduct DPIAs and map data flows like an expert.
Quickly identify, manage and treat cyber security risks according to best practice.
Implement GDPR-compliant processes without having to start from scratch.
Generate powerful reports to demonstrate evidence of measures taken to comply with key laws and frameworks.
Interactive dashboard that offers a real-time overview of your project that you can personalise to see what's important to you. Available on all modules of CyberComply.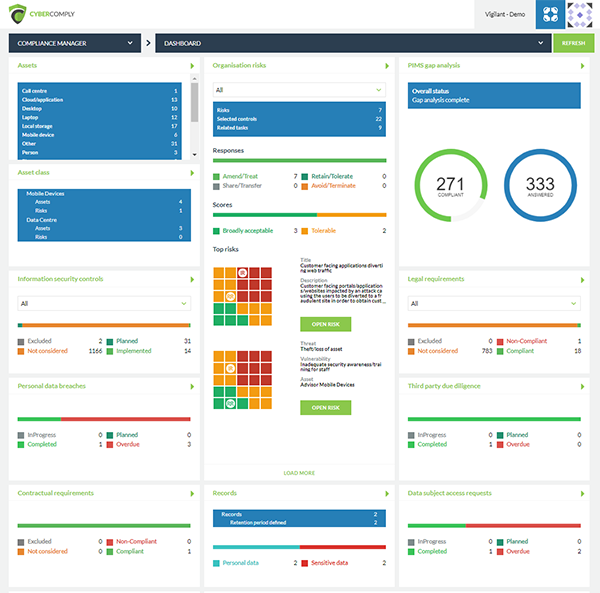 Stay compliant
Identify GDPR compliance gaps and prioritise resources with GDPR Manager.
Manage your compliance activities in one central place to improve control and compliance.
Keep track of data security compliance requirements of critical UK laws and information security frameworks.
Manage DSARs , DPIAs and data breaches lawfully and according to the GDPRs requirements.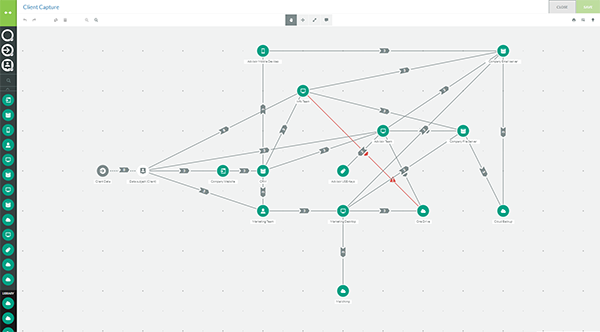 Take control
Quickly identify and treat data security risks before they become critical concerns.
Meet control sets from UK GDPR, EU GDPR, UK laws, CCPA, CCRA, ISO/IEC 27001:2013,CES 3.3, NIST SP 500-83, ISO/IEC 270032:2012, CSA CCM v3, PCI DSS v3.0 and v3.2, ISO 27017, ISO 27018, ISO 22301, SOC 2 TSC, NHS DSP - Category 3 and NIS CAF.
Map data flows in minutes while flagging up key data processing risks.
Conduct a DPIA like an expert, saving time, money and resources.
Reduce errors and improve completeness of risk management processes.
Follow step-by-step processes and built-in guidance to ensure compliance.