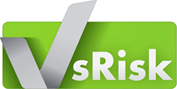 vsRisk™ ISO 27001 risk
assessment software tool
Produce consistent, robust and reliable risk assessments year-on-year with vsRisk, an information security risk assessment tool created by industry-leading ISO 27001 experts.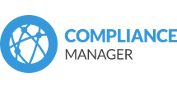 Access all the statutory
and regulatory requirements
Compliance Manager is designed to help users meet their legal and regulatory requirements and facilitates compliance with laws and regulations.
Jeffrey S. Cochran
Information Security Manager, Thompsons Online Benefits
By the way, this vsRisk package rocks!
I do very much like how it is laid out and operates. This is just what I needed.
Michael Pollington
Vigilant Software Specialist
Neil Ford
28th February 2017
It should go without saying that information security controls – the measures you implement to protect your organisation – should be selected based on the real risks... read more
Trusted by