Conduct consistent and comprehensive DPIAs with confidence
Identify data security risks and determine the likelihood of their occurrence and impact.
Easily review and update DPIAs when changes in processing activities occur.
Share DPIA findings with stakeholders and data processors.
Demonstrate that appropriate measures have been taken to comply with the requirements of the GDPR.
Intuitive and interactive dashboard that offers a real-time overview of your project that you can personalise to see what's important to you.
Live chat with our product developers who will help you navigate the tool, address any technical issues and advise on how to get the most out of the software.

Simple and efficient
No prior knowledge needed – get started right away.
Conduct a DPIA step-by-step using the built-in wizard.
Trade bulky spreadsheets for a simple and efficient tool.
Get started quickly and easily with our new task-based landing page to guide you through the initial set-up.

Aligned with the GDPR
Aligned with guidance from both the ICO and the WP29 (Article 29 Working Party).
Helps you meet the requirements of Article 35 of the GDPR.
Apply controls from leading information security standards to address key risks.

Powerful features
Follow a consistent, compliant and repeatable approach.
Customise the criteria and settings for the DPIA.
Establish and record the likelihood and impact of risks.
Quickly determine whether a DPIA is needed or not.

Manage and mitigate risks
Take action against risks with predefined lists of controls.
Quickly review and share DPIA progress with powerful reporting.
Assign accountability and ownership to tasks.
Easily review and update a DPIA whenever a change occurs in a processing activity.
Affordable and flexible pricing
We offer single-user and multi-user access via monthly and annual subscriptions. Being hosted online also means that other invited users can access the tool with a 'read only' role and ensures that correct procedures have been followed.
Price guarantee: If you find a tool that does exactly the same, with the same outcomes at the same incredible price or lower, we will refund your first subscription*
*Full details on the shopping page
Technical specifications
Hosted on CyberComply, our online cyber security and compliance platform.
An Internet connection and a compatible browser are required – the latest version of Chrome, Edge, Firefox or Internet Explorer.
Available on an annual subscription basis.

Supported by Microsoft Azure data centres, which have industry-leading security measures and policies.
Includes regular updates to content and functionality.
Includes on-demand and unlimited support.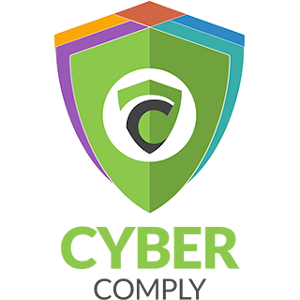 Upgrade to CyberComply
The DPIA Tool is one of five fully integrated modules of the CyberComply platform, making cyber security risk management and privacy compliance easy and affordable for all.
Providing complete control over your data privacy and information security compliance progress, CyberComply comprises the following modules:
Effortlessly meet your data security and data privacy obligations with one powerful tool.
Jeffrey S. Cochran
Information Security Manager, Thompsons Online Benefits
By the way, this vsRisk package rocks!
I do very much like how it is laid out and operates. This is just what I needed.
Nicholas King
11/6/2019
Robust have never been so high-profile. The introduction of the EU GDPR (General Data Protection Regulation) in May 2018 put personal data protection firmly in the public consciousness. Cybercrime continues to grab headlines, with attacks causing massive disruption for airlines, hospitals and entire ... read more