Why use Compliance Manager?
Get all the statutory and regulatory requirements in one place
Compliance Manager is designed to help users meet their legal and regulatory requirements and facilitates compliance with an ISO 27001 risk assessment.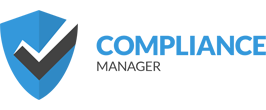 Tailored reports
Generate reports to illustrate the legal instruments used by your organisation
ISO 27001 controls
Includes 274 controls from
ISO 27001:2013
and ISO 27001:2005
Instant access
Get instant access to an updated database of over 100 pieces of legislation from Westminster
Expertly curated
You can easily identify and select laws relevant to your organisation
An essential tool developed by the world leaders in ISO 27001 compliance
Jeffrey S. Cochran
Information Security Manager, Thompsons Online Benefits
By the way, this vsRisk package rocks!
I do very much like how it is laid out and operates. This is just what I needed.
Michael Pollington
Vigilant Software Specialist
Neil Ford
28th February 2017
It should go without saying that information security controls – the measures you implement to protect your organisation – should be selected based on the real risks... read more