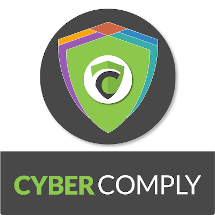 CyberComply
"We needed a way to expedite and simplify our cyber risk assessment process and CyberComply became a clear choice after testing other solutions in the market. Customer support for the product is fantastic, we were able to get up and running with the product incredibly quickly. CyberComply has become an integral tool in our organization."
Josh
Get unlimited access to CyberComply for read-only users.
Meet your data privacy and cyber risk management objectives quickly and easily with one simple platform.
Deploy expert guidance to implement a consistent approach that cuts the time spent on information security implementation and maintenance.
Use the six integrated modules to mitigate your security risks in line with the international standard ISO 27001.
Manage DSARs (data subject access requests), DPIAs (data protection impact assessments) and data breaches in compliance with data protection law, such as the GDPR (General Data Protection Regulation) and UK DPA (Data Protection Act) 2018.
Get compliant and stay compliant: regular updates ensure you remain on top of your data security and privacy compliance obligations.
Enjoy easy access for multiple users, wherever you are, with the Cloud-based platform.
Get unlimited support on demand, including training and direct contact with developers to ensure you meet your objectives.
Users – admin licenses
Billing period
CyberComply - 1 user Monthly - no trial period
CyberComply - 3 users Monthly - no trial period
CyberComply - 5 users Monthly - no trial period
CyberComply - 15 users Monthly - no trial period
CyberComply - 1 user Annually - no trial period
CyberComply - 3 users Annually - no trial period
CyberComply - 5 users Annually - no trial period
CyberComply - 15 users Annually - no trial period
CyberComply is a Cloud-based compliance solution that lets you take total control of your cyber risk and data privacy management monitoring and compliance needs.
Quickly identify and treat data security risks
Identify and treat security risks before they become critical concerns.
Map data flows in minutes
Map data flows while flagging up key data processing risks.
Conduct a DPIA like an expert
Saving you time, money and resources.
Reduce errors and improve completeness
Risk management processes that are error-free and complete.
Step-by-step processes and guidance
Follow step-by-step processes and built-in guidance to ensure compliance.
Intuitive and interactive dashboard
A dashboard that gives you a real-time overview of your project that you can personalise to see what's important to you.
On-demand and unlimited support
This allows you to live chat with our product developers, who will help you navigate the tool, address any technical issues and advise on how to get the most out of the software.
Get started quickly and easily
Start right away with our new task-based landing page to guide you through the initial set-up.
---
How many licences do I need?
A typical small to medium-sized enterprise would need a three-user licence, to cover:
The role(s) responsible for conducting its data privacy and cyber security risk assessment; and
The role(s) responsible for managing elements of GDPR compliance, such as recording and reporting data breaches, handling DSARs, and determining whether third parties have suitable measures in place to protect personal data. This might include your information security manager, head of IT, CIO, compliance manager, privacy officer or DPO (data protection officer).
A typical corporate organisation would need either a 5- or 15-user licence to cover the above roles plus a head of compliance and/or a CISO – the people responsible for implementing, embedding and managing ISMS certification, and managing and maintaining GDPR compliance.
Note that everyone in the organisation can read the data and be allocated tasks without the need for additional licences.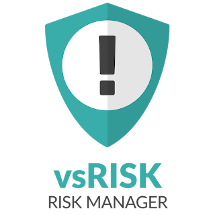 vsRisk is an information security risk assessment tool created by ISO 27001 experts to produce consistent, robust and reliable risk assessments year after year.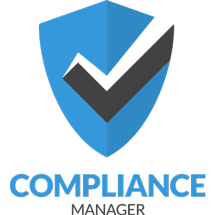 Compliance Manager is designed to help users meet their legal and regulatory requirements by keeping track of their compliance with applicable laws and regulations, and facilitates compliance with an ISO 27001 risk assessment.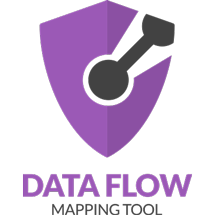 The Data Flow Mapping Tool simplifies the data mapping process, offering you full visibility of your data.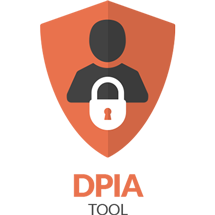 The DPIA Tool helps you save time and reduce errors when conducting a DPIA, and easily demonstrate how you comply with your data protection obligations.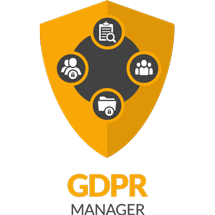 GDPR Manager is your four-in-one compliance solution to manage your GDPR activities with one tool.
Incident Manager simplifies your incident management process. Aligned with NIST and SANS best practice, it helps you meet the requirements of Annex A.5.25 in the context of ISO 27001:2022 Clause 6.1.3.
---
Why choose CyberComply?
At Vigilant Software, we understand that you might be facing struggles such as a lack of resources and expertise, a constantly evolving threat and risk landscape, and a continually changing regulatory environment.
You might also have outdated systems and processes, or difficulty understanding your compliance obligations.
CyberComply can support you by:
Identifying and treating cyber security risks quickly and easily before they become critical concerns;
Reducing the likelihood of cyber attacks and data breaches and the associated fines, thereby delivering ROI and improving brand image;
Delivering consistent, compliant and repeatable results that you can't achieve with a spreadsheet;
Helping you demonstrate compliance with ISO 27001, the GDPR and other regulatory standards and best-practice frameworks thanks to clear reporting and management dashboards, thereby achieving stakeholder buy-in, increased confidence from your customers and contract wins;
Managing all your cyber security and data privacy obligations in one powerful tool to build cyber resilience;
Reducing errors, streamlining processes and providing a complete audit trail; and
Improving your cyber security posture and enabling you to meet your data protection obligations easily and cost-effectively.
Designed and supported by cyber security and data privacy experts, CyberComply will save you time and money – and you can be safe in the knowledge that all bases are covered efficiently and effectively, with content you can trust.
We will take you through the process step-by-step, and provide unlimited onboarding and training sessions with a dedicated customer success manager.
Choosing CyberComply will help you improve processes, generate efficiencies and provide the trackable, auditable results you need to demonstrate compliance, and satisfy senior management, key stakeholders and customers.
CyberComply: future-proofing your compliance investment.
CyberComply is Vigilant Software's online cyber security and compliance platform.
It is built on Microsoft's Azure platform and hosted in its EU data centres. Azure is certified and audited to numerous security standards, including ISO 27001, SOC 1, 2 and 3, and CSA STAR.
As a supplier of GRC (governance, risk and compliance) software, Vigilant Software takes security seriously. We are certified to the ISO 27001 information security, ISO 27701 privacy and ISO 9001 quality standards. We follow a secure development lifecycle and are continually improving our software by including security enhancements throughout our development roadmap.
Our software is developed to OWASP standards, and our developers are trained accordingly. Read more about our security measures here.
All you need to access CyberComply is an Internet connection and a compatible browser – the latest version of Chrome, Edge, Firefox or Internet Explorer.
The software is available on an annual or monthly subscription basis.
The platform includes regular updates to content and functionality.
---
Format
Cloud-based application, licensed for up to 15 users, which can be accessed via any compatible browser.
After you have completed your order, you will receive a sales receipt and an invite email from the CyberComply platform (if you don't receive these emails, please check your junk folder).
The invite will be sent via noreply@cybercomply.co.uk and it will include a link to access the platform.
Once you have clicked the link, you will be directed to www.cybercomply.co.uk, where you will be asked to enter your email and password (a temporary password will be included in the invite email).
You will then have full access to your account.
Once you have accessed your account, you can access our user guides directly from the home screen/dashboard. Alternatively, you can contact support using the icon at the top right of the home screen.
Please note: The invite is valid for 24 hours. Please email support@vigilantsoftware.co.uk should you require a new invite.
---
Need more than 15 licences?
If you require more than 15 licences, please speak to one of our experts. This will help us understand your requirements and scope so we can send you a tailored quote.
---
Payment terms
Monthly single and multi-user subscriptions are only available to purchase through the website using a credit card. A sales receipt will be sent automatically at point of purchase and every month after that unless the renewal is cancelled.
Annual subscription purchases can be made through the website via credit card payments or invoiced directly with a PO.
*Price guarantee: If you find a Cloud-based cyber risk and data privacy auditing, reporting and management platform that does exactly the same, with the same functionality and outcomes at the same incredible price or lower, we will refund your first subscription.